The UK's leading manufacturer of
HappySnapGifts® Personalised Photo Gifts
All Products
Customer Service
M-F 9am to 4.30pm
Next Day Options
Order before 12 noon
* Valentine's Day *
14th February 2022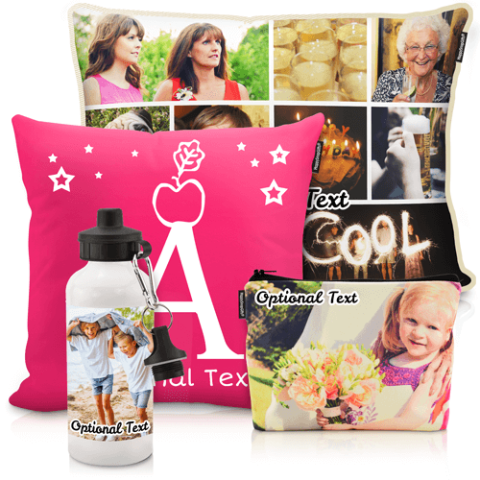 Personalised Gifts
HappySnapGifts® range of Personalised Gifts feature our UK Made Gift Range where you personalise a photo uploaded with text, slogans and phrases on a range of products. Every item is made to order for you or your loved one whether sending a message of happiness and endearment or a photo momento for the family.
All Personalised Gift Products are made to the highest quality whether this is onto our most popular Collage Cushion or Face Cushions, having fun with a Name Cushion or our stunning My Hero branded Personalised Cushions, Personalised Water Bottles, Personalised Travel Gifts or from a vast range of colourful other personalised gifts.
Go To All Products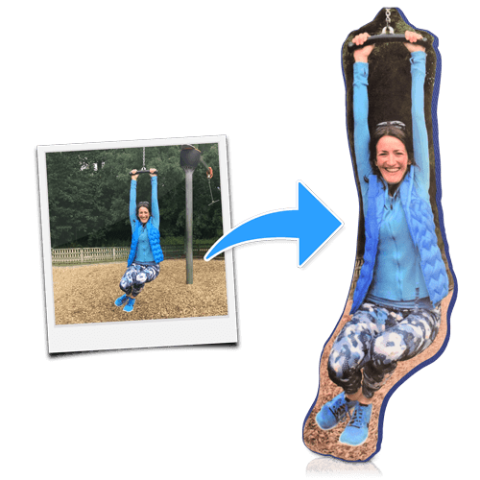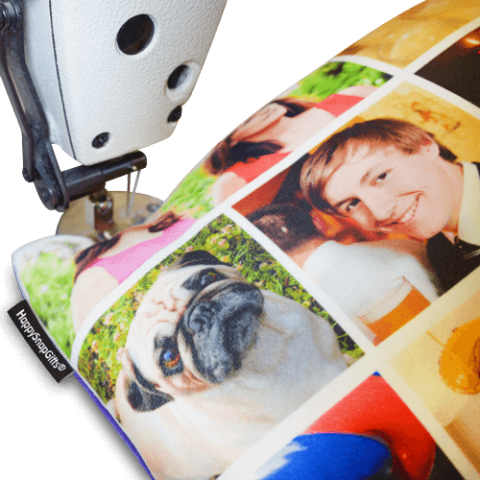 Designed and Manufactured in the UK
HappySnapGifts® brand of Photo Gifts are all manufactured in Lancashire by our holding company Clear Prospects Ltd. We're incredibly proud of what we make and, with the materials we use and the staff we employ, we assure you of the best quality photo gifts available.
We don't overprint, we print your photo onto the very fabric of your personalised gift and then sew up into the finished photo gift; it's the only way to achieve edge-to-edge printing on cushions for example where you will see a big difference on how we create your products to the very best of our ability.
Go To All Products
Hot Water Bottles
Personalised Hot Water Bottles