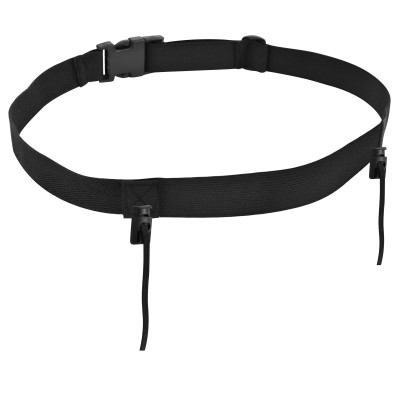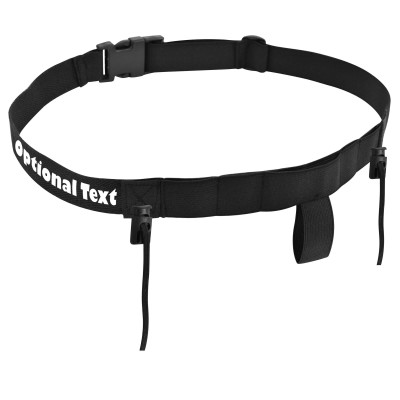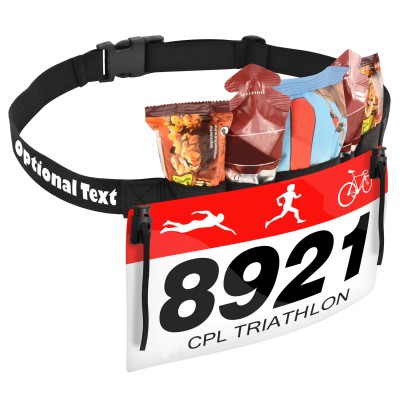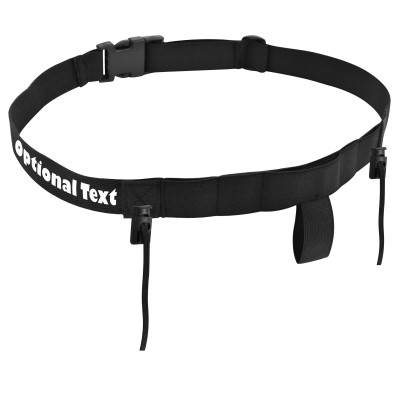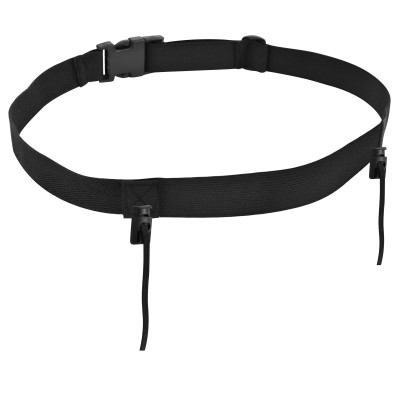 UK Made
Description
Running Gel Belt for triathlons and sporting events is made from durable elasticated size options, 2 toggles to hold your number in place and a fully elasticated energy gel and bar loops as an option.
UK Made triathlon number belt.
Includes free personalised text.
Durable elasticated sizes.
Strong clips and toggles.
Size options.
Trusted HappySnapGifts® UK Made brand.
Race Belts made in the UK to order including Personalised Text of your choice for a fun and yet very practical quality sports gift that can be used for triathlon or duathlon or cycling and sporting events. Why not personalise your race belt with a phrase or slogan or your team name for this years winning team or add it to your personalised Christmas Gifts as stocking fillers for the season ahead.
Optional energy gel and bar loops are made in premium touch elastic. There are 5 compartments (to hold 5 items) including 2 at 3cm, 2 at 4cm and 1 at approx. 5cm so the loops will be tight on the gel bars to make sure they don't slip out and then with larger options for holding energy bars. The samples you see in our photo (not included !) are from ones we use regularly in our own sporting events and will give you a good idea on what to expect. It's a nominal extra cost and well worth it to make your race belt more versatile for longer events where energy gels may be needed.
Sizes were made to try to accommodate many sizes of waists. Each belt is elasticated at 25mm tall and we have given you the sizes approximately as shown in the options.
Reviews
Delivery
The information below is for guidance. Actual delivery costs and dates depend on the delivery address, weight and time your order is placed. Cut-off time for Overnight Orders is 12 noon.
| Price | Method | Manufacture Time | Delivery Time | Est. Delivery Date |
| --- | --- | --- | --- | --- |
| £4.99 | 2nd Class (Tracked) | 0-3 Days | 2-3 Days | Mon 4 Dec - Fri 8 Dec |
| £7.99 | 1st Class (Tracked) | 0-3 Days | 1-2 Days | Fri 1 Dec - Thu 7 Dec |
| £12.95 | DHL Courier (Economy M-F Pre 6pm) | 0-3 Days | 2-3 Days | Mon 4 Dec - Fri 8 Dec |
| £14.99 | Royal Mail Special Delivery (Overnight Mon-Sat Pre 1pm) | Today | Next Day (Mon-Sat) | Fri 1 Dec |
More Information
| | |
| --- | --- |
| Despatch | 0-3 Days (Made to Order) or Upgrade for Overnight Delivery at Chekout |
| Brand | HappySnapGifts® |
| RRP | £9.99 |
| Country of Origin | United Kingdom |
| SKU | FGBEL001(R)(25mmBLK) |
| Gtin | 5056261021006 |
| Tariff Code | 6307909899 |
| Tariff Description | Other Made Up Articles (Polyester Fabric) |
| Product Weight | 36 g |
| Product Dimensions | 2.5 x 75 x 100cm |
Product Options
Size
Regular (75cm to 100cm), Large (100cm to 130cm)
Colour
Black
Accessory Options (Click to Select)
Gel Loops
Product Type
Running Gel Belt
race number belt
triathlon number belt
trialthlon race belt

Running Gel Belt
Regular (75cm to 100cm) (Black)
FGBEL001(R)(25mmBLK)
5056261021006
£9.99
36 g
2.5 x 75 x 100cm
Running Gel Belt
Regular (75cm to 100cm) (Black) with Elasticated Gel Loops
FGBEL001(R)(25mmBLK)(Loops)
5056261021006
£11.94
51 g
2.5 x 75 x 100cm
Running Gel Belt
Regular (75cm to 100cm) (Black) (Personalised with Text)
FGBEL001(R)(25mmBLK)(P)
5056656327119
£9.99
36 g
2.5 x 75 x 100cm
Running Gel Belt
Regular (75cm to 100cm) (Black) (Personalised with Text) with Elasticated Gel Loops
FGBEL001(R)(25mmBLK)(P)(Loops)
5056656327126
£11.94
51 g
2.5 x 75 x 100cm
Running Gel Belt
Large (100cm to 130cm) (Black)
FGBEL001(L)(25mmBLK)
5056656327133
£9.99
38 g
2.5 x 100 x 130cm
Running Gel Belt
Large (100cm to 130cm) (Black) with Elasticated Gel Loops
FGBEL001(L)(25mmBLK)(Loops)
5056656327140
£11.94
53 g
2.5 x 100 x 130cm
Running Gel Belt
Large (100cm to 130cm) (Black) (Personalised with Text)
FGBEL001(L)(25mmBLK)(P)
5056656327157
£9.99
38 g
2.5 x 100 x 130cm
Running Gel Belt
Large (100cm to 130cm) (Black) (Personalised with Text) with Elasticated Gel Loops
FGBEL001(L)(25mmBLK)(P)(Loops)
5056656327102
£11.94
53 g
2.5 x 100 x 130cm
Running Gel Belt