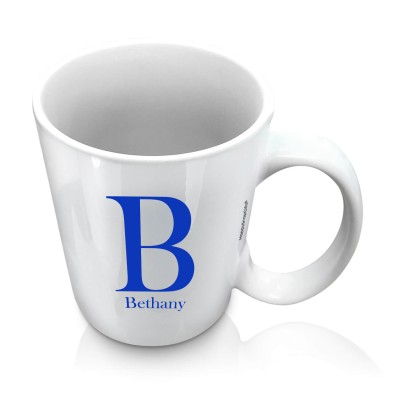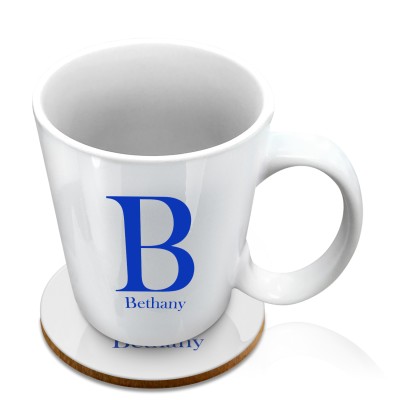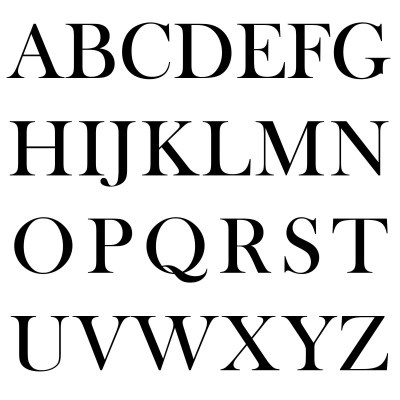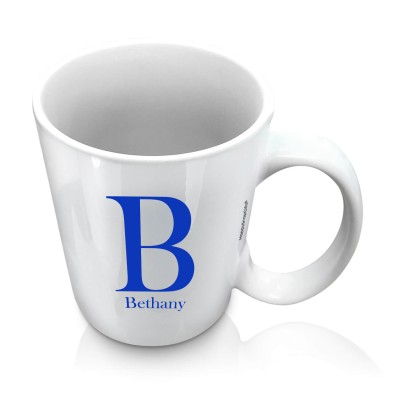 Dishwasher Safe
Description
Personalised Name Mug is personalised with your initial and name on a choice of personalised mug sizes and features our own design. Many colours available.
Personalised Name Mug with size options.
Personalise with your initial and optional name.
Choice of designs or plain.
Choose from a range of stunning colours.
Matching coaster offer.
Trusted HappySnapGifts® brand.
Reviews
good mugs
- decent mugs, delivered quickly (Ellie, 03/11/23)
FAQs
Can these mugs be washed in a dishwasher?
Yes. All our mugs are dishwasher safe.
Standard Mug
Approx. 10cm tall x 8.5cm diameter (6.5cm handle).
XL Mug
Approx. 11.5cm tall x 8.5cm diameter (9cm handle).
Delivery
The information below is for guidance. Actual delivery costs and dates depend on the delivery address, weight and time your order is placed. Cut-off time for Overnight Orders is 12 noon.
| Price | Method | Manufacture Time | Delivery Time | Est. Delivery Date |
| --- | --- | --- | --- | --- |
| £4.99 | 2nd Class (Tracked) | 0-3 Days | 2-3 Days | Wed 13 Dec - Tue 19 Dec |
| £7.99 | 1st Class (Tracked) | 0-3 Days | 1-2 Days | Tue 12 Dec - Mon 18 Dec |
| £13.06 | DHL Courier (Economy M-F Pre 6pm) | 0-3 Days | 2-3 Days | Wed 13 Dec - Tue 19 Dec |
| £14.99 | Royal Mail Special Delivery (Overnight Mon-Sat Pre 1pm) | Monday | Next Day (Mon-Sat) | Tue 12 Dec |
More Information
| | |
| --- | --- |
| Despatch | 0-3 Days (to Personalise) or Upgrade at Checkout for Overnight Delivery |
| Brand | HappySnapGifts® |
| RRP | £8.99 |
| Country of Origin | United Kingdom |
| SKU | FGMUG001NAM-BRO(P) |
| Gtin | 5056656373505 |
| Tariff Code | 691110 |
| Tariff Description | Tableware, kitchenware, other household articles and toilet articles, of porcelain or china |
| Product Weight | 325 g |
| Product Dimensions | 10 x 8.5 x 8.5cm |
Product Options
Size & Colour
10oz White, XL 15oz White, XL 15oz Blue, XL 15oz Red, XL 15oz Pink, XL 15oz Yellow, 11oz White
Mug Type
Ceramic, Polymer
Theme Colour
Royal Blue, Black, Bright Green, Burnt Orange, Hot Pink (Fuchsia), Purple, Red
Print Theme
Simple Name Theme, Name & Circular Ring Theme
Optional Coaster
Inc. 1 Square Coaster +, Inc. 1 Circular Coaster +
Product Type
Mugs
Personalised Mug
Personalised Mugs UK
Personalised Name Mug
Personalised Mug and Coaster

Personalised Name Mug
(10oz White) Royal Blue (Personalised with Text)
FGMUG001NAM-BRO(P)
5056656373505
£8.99
325 g
10 x 8.5 x 8.5cm
Personalised Name Mug
(XL 15oz White) Royal Blue (Personalised with Text)
FGMUG004NAM-BRO(P)
5056656351060
£12.99
415 g
11.5 x 8.5 x 8.5cm
Personalised Name Mug
(XL 15oz Red) Royal Blue (Personalised with Text)
FGMUG007NAM-BRO(P)
5056656351084
£12.99
415 g
11.5 x 8.5 x 8.5cm
Personalised Name Mug
(XL 15oz Pink) Royal Blue (Personalised with Text)
FGMUG008NAM-BRO(P)
5056656351091
£12.99
415 g
11.5 x 8.5 x 8.5cm
Personalised Name Mug
(XL 15oz Yellow) Royal Blue (Personalised with Text)
FGMUG006NAM-BRO(P)
5056656351107
£12.99
415 g
11.5 x 8.5 x 8.5cm
Personalised Name Mug
(10oz White) Black (Personalised with Text)
FGMUG001NAM-BLA(P)
5056656351114
£8.99
325 g
10 x 8.5 x 8.5cm
Personalised Name Mug
(XL 15oz White) Black (Personalised with Text)
FGMUG004NAM-BLA(P)
5056656351121
£12.99
415 g
11.5 x 8.5 x 8.5cm
Personalised Name Mug
(XL 15oz Red) Black (Personalised with Text)
FGMUG007NAM-BLA(P)
5056656351145
£12.99
415 g
11.5 x 8.5 x 8.5cm
Personalised Name Mug
(XL 15oz Pink) Black (Personalised with Text)
FGMUG008NAM-BLA(P)
5056656351152
£12.99
415 g
11.5 x 8.5 x 8.5cm
Personalised Name Mug
(XL 15oz Yellow) Black (Personalised with Text)
FGMUG006NAM-BLA(P)
5056656351169
£12.99
415 g
11.5 x 8.5 x 8.5cm
Personalised Name Mug
(10oz White) Bright Green (Personalised with Text)
FGMUG001NAM-GBR(P)
5056656351176
£8.99
325 g
10 x 8.5 x 8.5cm
Personalised Name Mug
(XL 15oz White) Bright Green (Personalised with Text)
FGMUG004NAM-GBR(P)
5056656351183
£12.99
415 g
11.5 x 8.5 x 8.5cm
Personalised Name Mug
(XL 15oz Red) Bright Green (Personalised with Text)
FGMUG007NAM-GBR(P)
5056656351213
£12.99
415 g
11.5 x 8.5 x 8.5cm
Personalised Name Mug
(XL 15oz Pink) Bright Green (Personalised with Text)
FGMUG008NAM-GBR(P)
5056656351220
£12.99
415 g
11.5 x 8.5 x 8.5cm
Personalised Name Mug
(XL 15oz Yellow) Bright Green (Personalised with Text)
FGMUG006NAM-GBR(P)
5056656351237
£12.99
415 g
11.5 x 8.5 x 8.5cm
Personalised Name Mug
(10oz White) Burnt Orange (Personalised with Text)
FGMUG001NAM-ORA(P)
5056656351244
£8.99
325 g
10 x 8.5 x 8.5cm
Personalised Name Mug
(XL 15oz White) Burnt Orange (Personalised with Text)
FGMUG004NAM-ORA(P)
5056656351251
£12.99
415 g
11.5 x 8.5 x 8.5cm
Personalised Name Mug
(XL 15oz Red) Burnt Orange (Personalised with Text)
FGMUG007NAM-ORA(P)
5056656351275
£12.99
415 g
11.5 x 8.5 x 8.5cm
Personalised Name Mug
(XL 15oz Pink) Burnt Orange (Personalised with Text)
FGMUG008NAM-ORA(P)
5056656351282
£12.99
415 g
11.5 x 8.5 x 8.5cm
Personalised Name Mug
(XL 15oz Yellow) Burnt Orange (Personalised with Text)
FGMUG006NAM-ORA(P)
5056656351299
£12.99
415 g
11.5 x 8.5 x 8.5cm
Personalised Name Mug
(10oz White) Hot Pink (Fuchsia) (Personalised with Text)
FGMUG001NAM-PFU(P)
5056656351305
£8.99
325 g
10 x 8.5 x 8.5cm
Personalised Name Mug
(XL 15oz White) Hot Pink (Fuchsia) (Personalised with Text)
FGMUG004NAM-PFU(P)
5056656351312
£12.99
415 g
11.5 x 8.5 x 8.5cm
Personalised Name Mug
(XL 15oz Red) Hot Pink (Fuchsia) (Personalised with Text)
FGMUG007NAM-PFU(P)
5056656351336
£12.99
415 g
11.5 x 8.5 x 8.5cm
Personalised Name Mug
(XL 15oz Pink) Hot Pink (Fuchsia) (Personalised with Text)
FGMUG008NAM-PFU(P)
5056656351343
£12.99
415 g
11.5 x 8.5 x 8.5cm
Personalised Name Mug
(XL 15oz Yellow) Hot Pink (Fuchsia) (Personalised with Text)
FGMUG006NAM-PFU(P)
5056656351350
£12.99
415 g
11.5 x 8.5 x 8.5cm
Personalised Name Mug
(10oz White) Purple (Personalised with Text)
FGMUG001NAM-PUR(P)
5056656351367
£8.99
325 g
10 x 8.5 x 8.5cm
Personalised Name Mug
(XL 15oz White) Purple (Personalised with Text)
FGMUG004NAM-PUR(P)
5056656351374
£12.99
415 g
11.5 x 8.5 x 8.5cm
Personalised Name Mug
(XL 15oz Red) Purple (Personalised with Text)
FGMUG007NAM-PUR(P)
5056656351398
£12.99
415 g
11.5 x 8.5 x 8.5cm
Personalised Name Mug
(XL 15oz Pink) Purple (Personalised with Text)
FGMUG008NAM-PUR(P)
5056656351404
£12.99
415 g
11.5 x 8.5 x 8.5cm
Personalised Name Mug
(XL 15oz Yellow) Purple (Personalised with Text)
FGMUG006NAM-PUR(P)
5056656351411
£12.99
415 g
11.5 x 8.5 x 8.5cm
Personalised Name Mug
(10oz White) Red (Personalised with Text)
FGMUG001NAM-RED(P)
5056656351428
£8.99
325 g
10 x 8.5 x 8.5cm
Personalised Name Mug
(XL 15oz White) Red (Personalised with Text)
FGMUG004NAM-RED(P)
5056656351435
£12.99
415 g
11.5 x 8.5 x 8.5cm
Personalised Name Mug
(XL 15oz Red) Red (Personalised with Text)
FGMUG007NAM-RED(P)
5056656351480
£12.99
415 g
11.5 x 8.5 x 8.5cm
Personalised Name Mug
(XL 15oz Pink) Red (Personalised with Text)
FGMUG008NAM-RED(P)
5056656351466
£12.99
415 g
11.5 x 8.5 x 8.5cm
Personalised Name Mug
(XL 15oz Yellow) Red (Personalised with Text)
FGMUG006NAM-RED(P)
5056656351473
£12.99
415 g
11.5 x 8.5 x 8.5cm
Personalised Name Mug
(XL 15oz White) Royal Blue (Personalised with Text) with 1 matching Square Coaster
FGMUG004NAM-BRO(P)+FGCOA002
5056656351770
£16.98
471 g
11.5 x 8.5 x 8.5cm
Personalised Name Mug
(XL 15oz Blue) Royal Blue (Personalised with Text) with 1 matching Square Coaster
FGMUG005NAM-BRO(P)+FGCOA002
5056656351787
£16.98
505 g
9 x 9 x 0.5cm
Personalised Name Mug
(XL 15oz Red) Royal Blue (Personalised with Text) with 1 matching Square Coaster
FGMUG007NAM-BRO(P)+FGCOA002
5056656351794
£16.98
471 g
9 x 9 x 0.5cm
Personalised Name Mug
(XL 15oz Pink) Royal Blue (Personalised with Text) with 1 matching Square Coaster
FGMUG008NAM-BRO(P)+FGCOA002
5056656351800
£16.98
471 g
9 x 9 x 0.5cm
Personalised Name Mug
(XL 15oz Yellow) Royal Blue (Personalised with Text) with 1 matching Square Coaster
FGMUG006NAM-BRO(P)+FGCOA002
5056656351817
£16.98
471 g
9 x 9 x 0.5cm
Personalised Name Mug
(10oz White) Black (Personalised with Text) with 1 matching Square Coaster
FGMUG001NAM-BLA(P)+FGCOA002
5056656351824
£12.98
381 g
10 x 8.5 x 8.5cm
Personalised Name Mug
(XL 15oz White) Black (Personalised with Text) with 1 matching Square Coaster
FGMUG004NAM-BLA(P)+FGCOA002
5056656351831
£16.98
471 g
11.5 x 8.5 x 8.5cm
Personalised Name Mug
(XL 15oz Blue) Black (Personalised with Text) with 1 matching Square Coaster
FGMUG005NAM-BLA(P)+FGCOA002
5056656351848
£16.98
505 g
9 x 9 x 0.5cm
Personalised Name Mug
(XL 15oz Red) Black (Personalised with Text) with 1 matching Square Coaster
FGMUG007NAM-BLA(P)+FGCOA002
5056656351855
£16.98
471 g
9 x 9 x 0.5cm
Personalised Name Mug
(XL 15oz Pink) Black (Personalised with Text) with 1 matching Square Coaster
FGMUG008NAM-BLA(P)+FGCOA002
5056656351862
£16.98
471 g
9 x 9 x 0.5cm
Personalised Name Mug
(XL 15oz Yellow) Black (Personalised with Text) with 1 matching Square Coaster
FGMUG006NAM-BLA(P)+FGCOA002
5056656351879
£16.98
471 g
9 x 9 x 0.5cm
Personalised Name Mug
(10oz White) Bright Green (Personalised with Text) with 1 matching Square Coaster
FGMUG001NAM-GBR(P)+FGCOA002
5056656351886
£12.98
381 g
10 x 8.5 x 8.5cm
Personalised Name Mug
(XL 15oz White) Bright Green (Personalised with Text) with 1 matching Square Coaster
FGMUG004NAM-GBR(P)+FGCOA002
5056656351893
£16.98
471 g
11.5 x 8.5 x 8.5cm
Personalised Name Mug
(XL 15oz Blue) Bright Green (Personalised with Text) with 1 matching Square Coaster
FGMUG005NAM-GBR(P)+FGCOA002
5056656351909
£16.98
505 g
9 x 9 x 0.5cm
Personalised Name Mug
(XL 15oz Red) Bright Green (Personalised with Text) with 1 matching Square Coaster
FGMUG007NAM-GBR(P)+FGCOA002
5056656351763
£16.98
471 g
9 x 9 x 0.5cm
Personalised Name Mug
(XL 15oz Pink) Bright Green (Personalised with Text) with 1 matching Square Coaster
FGMUG008NAM-GBR(P)+FGCOA002
5056656351756
£16.98
471 g
9 x 9 x 0.5cm
Personalised Name Mug
(XL 15oz Yellow) Bright Green (Personalised with Text) with 1 matching Square Coaster
FGMUG006NAM-GBR(P)+FGCOA002
5056656351749
£16.98
471 g
9 x 9 x 0.5cm
Personalised Name Mug
(10oz White) Burnt Orange (Personalised with Text) with 1 matching Square Coaster
FGMUG001NAM-ORA(P)+FGCOA002
5056656351732
£12.98
381 g
10 x 8.5 x 8.5cm
Personalised Name Mug
(XL 15oz White) Burnt Orange (Personalised with Text) with 1 matching Square Coaster
FGMUG004NAM-ORA(P)+FGCOA002
5056656351725
£16.98
471 g
11.5 x 8.5 x 8.5cm
Personalised Name Mug
(XL 15oz Blue) Burnt Orange (Personalised with Text) with 1 matching Square Coaster
FGMUG005NAM-ORA(P)+FGCOA002
5056656351718
£16.98
505 g
9 x 9 x 0.5cm
Personalised Name Mug
(XL 15oz Red) Burnt Orange (Personalised with Text) with 1 matching Square Coaster
FGMUG007NAM-ORA(P)+FGCOA002
5056656351701
£16.98
471 g
9 x 9 x 0.5cm
Personalised Name Mug
(XL 15oz Pink) Burnt Orange (Personalised with Text) with 1 matching Square Coaster
FGMUG008NAM-ORA(P)+FGCOA002
5056656351695
£16.98
471 g
9 x 9 x 0.5cm
Personalised Name Mug
(XL 15oz Yellow) Burnt Orange (Personalised with Text) with 1 matching Square Coaster
FGMUG006NAM-ORA(P)+FGCOA002
5056656351688
£16.98
471 g
9 x 9 x 0.5cm
Personalised Name Mug
(10oz White) Hot Pink (Fuchsia) (Personalised with Text) with 1 matching Square Coaster
FGMUG001NAM-PFU(P)+FGCOA002
5056656351671
£12.98
381 g
10 x 8.5 x 8.5cm
Personalised Name Mug
(XL 15oz White) Hot Pink (Fuchsia) (Personalised with Text) with 1 matching Square Coaster
FGMUG004NAM-PFU(P)+FGCOA002
5056656351664
£16.98
471 g
11.5 x 8.5 x 8.5cm
Personalised Name Mug
(XL 15oz Blue) Hot Pink (Fuchsia) (Personalised with Text) with 1 matching Square Coaster
FGMUG005NAM-PFU(P)+FGCOA002
5056656351657
£16.98
505 g
9 x 9 x 0.5cm
Personalised Name Mug
(XL 15oz Red) Hot Pink (Fuchsia) (Personalised with Text) with 1 matching Square Coaster
FGMUG007NAM-PFU(P)+FGCOA002
5056656351640
£16.98
471 g
9 x 9 x 0.5cm
Personalised Name Mug
(XL 15oz Pink) Hot Pink (Fuchsia) (Personalised with Text) with 1 matching Square Coaster
FGMUG008NAM-PFU(P)+FGCOA002
5056656351633
£16.98
471 g
9 x 9 x 0.5cm
Personalised Name Mug
(XL 15oz Yellow) Hot Pink (Fuchsia) (Personalised with Text) with 1 matching Square Coaster
FGMUG006NAM-PFU(P)+FGCOA002
5056656351626
£16.98
471 g
9 x 9 x 0.5cm
Personalised Name Mug
(10oz White) Purple (Personalised with Text) with 1 matching Square Coaster
FGMUG001NAM-PUR(P)+FGCOA002
5056656351619
£12.98
381 g
10 x 8.5 x 8.5cm
Personalised Name Mug
(XL 15oz White) Purple (Personalised with Text) with 1 matching Square Coaster
FGMUG004NAM-PUR(P)+FGCOA002
5056656351602
£16.98
471 g
11.5 x 8.5 x 8.5cm
Personalised Name Mug
(XL 15oz Blue) Purple (Personalised with Text) with 1 matching Square Coaster
FGMUG005NAM-PUR(P)+FGCOA002
5056656351596
£16.98
505 g
9 x 9 x 0.5cm
Personalised Name Mug
(XL 15oz Red) Purple (Personalised with Text) with 1 matching Square Coaster
FGMUG007NAM-PUR(P)+FGCOA002
5056656351589
£16.98
471 g
9 x 9 x 0.5cm
Personalised Name Mug
(XL 15oz Pink) Purple (Personalised with Text) with 1 matching Square Coaster
FGMUG008NAM-PUR(P)+FGCOA002
5056656351572
£16.98
471 g
9 x 9 x 0.5cm
Personalised Name Mug
(XL 15oz Yellow) Purple (Personalised with Text) with 1 matching Square Coaster
FGMUG006NAM-PUR(P)+FGCOA002
5056656351565
£16.98
471 g
9 x 9 x 0.5cm
Personalised Name Mug
(10oz White) Red (Personalised with Text) with 1 matching Square Coaster
FGMUG001NAM-RED(P)+FGCOA002
5056656351558
£12.98
381 g
10 x 8.5 x 8.5cm
Personalised Name Mug
(XL 15oz White) Red (Personalised with Text) with 1 matching Square Coaster
FGMUG004NAM-RED(P)+FGCOA002
5056656351541
£16.98
471 g
11.5 x 8.5 x 8.5cm
Personalised Name Mug
(XL 15oz Blue) Red (Personalised with Text) with 1 matching Square Coaster
FGMUG005NAM-RED(P)+FGCOA002
5056656351534
£16.98
505 g
9 x 9 x 0.5cm
Personalised Name Mug
(XL 15oz Red) Red (Personalised with Text) with 1 matching Square Coaster
FGMUG007NAM-RED(P)+FGCOA002
5056656351527
£16.98
471 g
9 x 9 x 0.5cm
Personalised Name Mug
(XL 15oz Pink) Red (Personalised with Text) with 1 matching Square Coaster
FGMUG008NAM-RED(P)+FGCOA002
5056656351510
£16.98
471 g
9 x 9 x 0.5cm
Personalised Name Mug
(XL 15oz Yellow) Red (Personalised with Text) with 1 matching Square Coaster
FGMUG006NAM-RED(P)+FGCOA002
5056656351503
£16.98
471 g
9 x 9 x 0.5cm
Personalised Name Mug
(XL 15oz Blue) with Circular Ring Theme Royal Blue (Personalised with Text) with 1 matching Square Coaster
FGMUG005NAF-BRO(P)+FGCOA002
5056656351497
£16.98
505 g
9 x 9 x 0.5cm
Personalised Name Mug
(11oz White) with Circular Ring Theme Red (Personalised with Text) with 1 matching Circular Coaster
FGMUG030NAF-RED(P)+FGCOA003
5056656374120
£12.98
199 g
9 x 9 x 0.5cm
Personalised Name Mug