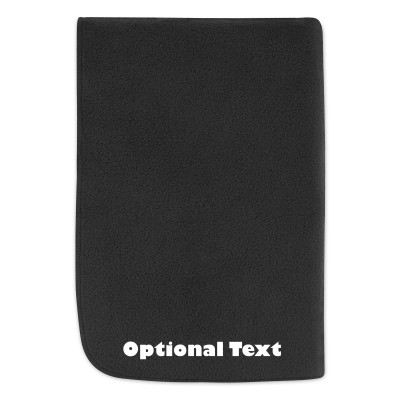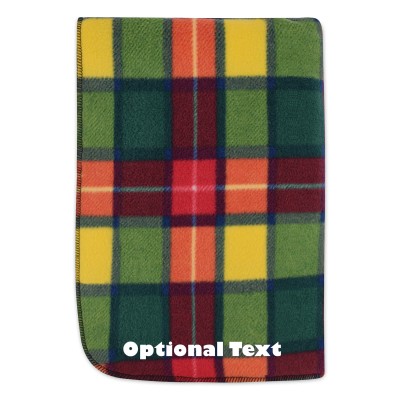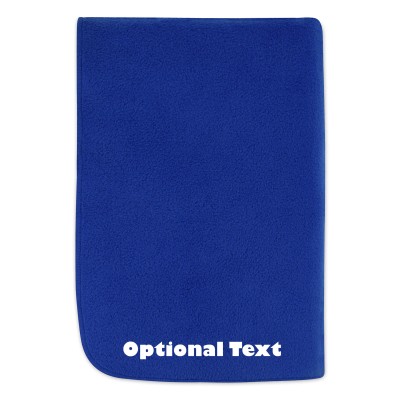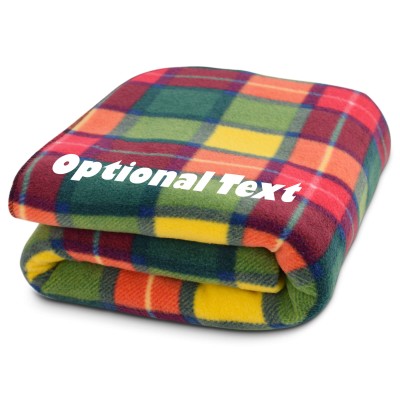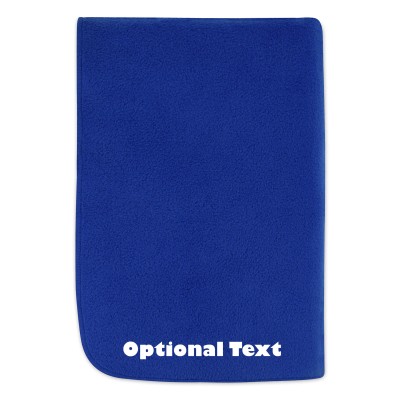 Personalised Fleece Blanket
UK Made
Description
Luxury Personalised Fleece Blankets are UK Made from a premium quality fleece fabric, can be personalised with your name or initials and are available in one of the largest range of sizes for the ultimate in comfort.
Luxury thick fleece fabric.
Personalised fleece blanket with your name or initials.
UK Made warmer.
Size and thickness options.
Trusted HappySnapGifts® brand.
Cuddle up to this wonderful snuggly companion fleece whether you are traveling by plane, train, coach or car... or just at home watching the TV.
Reviews
Super heavy blanket
- I bought the heavier weight blanket for my daughter who has slot of health problem. She uses this blanket to curl up on the sofa with her cat! It's very soft and great quality. Colours are vibrant and cheerful. A great blanket for perhaps an elderly person or even for your bed. Will definitely shop again with this company. Thank you so much. (Carol, 07/08/22)
Great product
- This item was bought as a present and the recipient was really pleased, especially with the personalisation. Great size to wrap up to be snuggly. (Pam, 27/02/21)
Stocking fillers
- Perfect for a little extra as a birthday stocking Filler. Exactly what I was looking for. (Shirley , 24/02/21)
Stocking fillers
- Perfect for a little extra as a birthday stocking Filler. Exactly what I was looking for. (Shirley , 24/02/21)
Stocking fillers
- Perfect for a little extra as a birthday stocking Filler. Exactly what I was looking for. (Shirley , 24/02/21)
Happy customer
- I use this as a knee blanket ,perfect ,soft & warm,was also pleased with smooth transaction thank you (Goodie, 27/01/21)
Blanket
- Very cosy and lightweight blanket. (anonymous)
travel blanket
- I bought the large size travel blanket as my daughter always feels cold on flights using the plane blankets. Using this she was snuggled up for the whole flight behind the blanket and i couldn't get it away from her. she loved it! (himin)
Warm and lightweight
- So much better than airline blanket. Long enough to tuck round my legs yet pull up under my chin.easy to roll into my hand luggage, very warm. (Kari)
Super soft blanket
- This blanket is a wonderful and very soft fleece material. It is thinner than standard throws and so is much easier to cart around an airport prior to use. It is a good size and looks as if it would cover from neck to toe. Have not yet tried it out on a plane, only in a chair. (Val)
Nice cosy warm blanket
- Arrived quick, this blanket is perfect just the right size, lovely and warm, good quality, exactly what I wanted. (Sarah)
Christmas present for my daughter in law
- Lovely,cuddly blanket.My daughter in law loved it especially loved the message printed on it. (Pat)
Lovely cosy blankets
- These are just what I wanted. I bought five of them in different colours and the colours are vibrant and the fabric really soft and comforting. (A Jones)
Just Right
- Nice lightweight but very warm blanket - the double thickness makes all the difference. It is well made and was delivered very quickly. I am very satisfied with the purchase and would definitely recommend it. (Merv)
Versatile
- I purchased this item as a rug for the rear car seat. Good quality, soft and versatile, it's lightweight and soft and does the job perfect. (Joseph Singleton)
Snug, warm and in an excellent drawstring bag!
- Everyone knows, you need to be cosy when you steal forty winks..............and this does the job brilliantly! And it comes in a very useful and practical drawstring bag! Would defo recommend and use this company again! Many thanks (Jacspratt)
Fantastic travel blanket
- I am so happy I purchased this blanket. It is wonderful: warm, cosy, and light. It was great for my recent overnight train journey. It was a last minute purchase and The Jet Rest got it to me in the time they said they would. I was very happy. I definitely recommend The Jet Rest and this blanket. (anonymous)
Fantastic Buy
- I first bought a travel blanket and loved it so much that I bought the largest size for my bed. It is ideal for the cooler nights in Summer when a sheet is not enough and a duvet is too much. (Kate)
Great Mother's Day gift before emigration
- My brother and I bought this for my Mum, who's no longer a keen traveller, to celebrate Mother's Day and wish her best for her impending emigration to New Zealand. There will be lots of opportunity for her to use it! We are all delighted with the quality and the speed of delivery. White text on a red blanket looked great. (Colin)
My son found it very useful on school trip to Germany
- Arrived on time, just what he required, nice good quality - did the job! (Sue)
Travel Blanket & Neck pillow
- These items came quickly and in good order ie packaging . They are beautifully soft , comfortable , and good thickness .I can thoroughly recommend these items & Jet rest. (anonymous)
Just the right size
- Took this away with me recently and it was just the right size for putting over my knees when an airline blanket was not available. (Margaret Lee)
lovely soft,warm blanket.
- Delightful colour,warm and soft and light weight.Especially on a 12 hr flight.I sat on it as chairs are hard for a 12 hr flight and on the way back I used it as a blanket. (Diane Renkin)
light and cosy
- These may be light, but are very warm and cosy. Could be used anywhere. (anonymous)
Worth every penny!
- I initially bought my blanket for a 10 hour flight, but have been using regularly in the house. Really good quality and worth every penny. (anonymous)
Very good quality blanket
- This is a nice thick fleece material. I haven't washed mine yet but it looks like it will wash quite well without any piling which so often happens with low quality fleece blankets. (anonymous)
More Reviews
Instructions
Removable Covers: If you purchase this Product with the option for "Removable Cover" for cleaning, the outer removable cover will be supplied in the fabric and colour of your choice. The inner pack will be manufactured from a fabric and colour of our choice depending on supplies available at the time of manufacture (usually our natural value cotton fabric depending on the product).
Do not wash or get the inner wheat or other filled heat packs wet.
CARELESSNESS CAUSES FIRE.
Do not wash or get the inner wheat or other filled heat packs wet.
For 100% Cotton, 100% Polycotton & 100% Polyester Fabrics (eg Fleece) Removable Covers.
Remove the outer cover before carefully cleaning the outer cover only.
Only warm hand or machine wash and cold rinse the removable cover.
Wash with like colours max. 40 degree temperature.
For best results, lay flat on a suitable surface to air-dry.
Do not bleach.
1 spot iron (Cotton / Fleece) or 2 spot iron (Polycotton).
Do not tumble dry.
FAQs
Can you make a fleece blanket for any size?
Yes. As we are the factory that makes all of this range of goods we can manufacture blankets in many colours, any shape, and can even make them double-sided if you wish with matching or contrasting coloured fabric and we have presented many options to choose from online.
How thick is the fleece blanket?
We use an excellent quality anti-pill fleece fabric to ensure you know you can buy with confidence. Some imported cheaper fabric is very thin and feels awful to touch and provides no comfort at all though the fleece we have sourced is premium thickness of around 4mm. If you can, why not consider a "double-thickness" blanket meaning you will get an overall 8mm depth of fabric and this doubling-up will ensure you are superbly warm and comfortable.
Do the blankets have a centre seam down the middle?
The standard blankets are made from a single piece of fabric with no centre seam. All other sizes larger than 140cm will come with a centre seam.
Are these blankets UK Made?
Yes, made in our own factory in Lancashire.
Delivery
The information below is for guidance. Actual delivery costs and dates depend on the delivery address, weight and time your order is placed. Cut-off time for Overnight Orders is 12 noon.
| Price | Method | Manufacture Time | Delivery Time | Est. Delivery Date |
| --- | --- | --- | --- | --- |
| £4.99 | 2nd Class (Tracked) | 0-3 Days | 2-3 Days | Wed 13 Dec - Tue 19 Dec |
| £7.99 | 1st Class (Tracked) | 0-3 Days | 1-2 Days | Tue 12 Dec - Mon 18 Dec |
| £12.97 | DHL Courier (Economy M-F Pre 6pm) | 0-3 Days | 2-3 Days | Wed 13 Dec - Tue 19 Dec |
| £14.99 | Royal Mail Special Delivery (Overnight Mon-Sat Pre 1pm) | Today | Next Day (Mon-Sat) | Mon 11 Dec |
More Information
| | |
| --- | --- |
| Despatch | 0-3 Days (Made to Order) or Upgrade for Overnight Delivery at Checkout |
| Brand | HappySnapGifts® |
| RRP | £12.99 |
| Country of Origin | United Kingdom |
| SKU | FGBLA001(S70)FLE-BRO(P) |
| Gtin | 5056656340835 |
| Tariff Code | 6307209090 |
| Tariff Description | Blankets - Other Textile Items (Polyester Fabric) |
| Product Weight | 132 g |
| Product Dimensions | 70 x 70cm |
Product Options
Size & Shape
70cm x 70cm, 100cm x 70cm, 100cm x 140cm, 140cm x 140cm, 200cm x 140cm, 300cm x 300cm, 70cm x 70cm Double Thickness, 100cm x 70cm Double Thickness, 100cm x 140cm Double Thickness, 140cm x 140cm Double Thickness, 200cm x 140cm Double Thickness, 300cm x 300cm Double Thickness
Fabric
Fleece
Fabric Colour
Royal Blue, Purple, Hot Pink (Fuchsia), Navy Blue, Black, Grey, Burnt Orange, Red, Paws Print, Tartan Check, White, Yellow
Product Type
Blankets - Personalised Blankets
fleece blankets
large fleece blankets
fleece throw
personalised snuggle blanket

Personalised Fleece Blanket
(100cm x 70cm) - Black Fleece Fabric (Personalised with Text)
FGBLA001(R100x70)FLE-BLA(P)
5060089250319
£14.99
200 g
100 x 70cm
Personalised Fleece Blanket
(100cm x 140cm) - Black Fleece Fabric (Personalised with Text)
FGBLA001(R100x140)FLE-BLA(P)
5060089250319
£24.99
404 g
140 x 100cm
Personalised Fleece Blanket
(140cm x 140cm) - Black Fleece Fabric (Personalised with Text)
FGBLA001(S140)FLE-BLA(P)
5060089250319
£29.99
567 g
140 x 140cm
Personalised Fleece Blanket
(140cm x 140cm Double Thickness) - Black Fleece Fabric (Personalised with Text)
FGBLA001(S140D)FLE-BLA(P)
5060089250319
£64.99
1,134 g
140 x 140cm
Personalised Fleece Blanket
(300cm x 300cm) - Black Fleece Fabric (Personalised with Text)
FGBLA001(S300)FLE-BLA(P)
5060089250319
£124.99
2,500 g
300 x 300cm
Personalised Fleece Blanket
(300cm x 300cm Double Thickness) - Black Fleece Fabric (Personalised with Text)
FGBLA001(S300D)FLE-BLA(P)
5060089250319
£244.99
5,000 g
300 x 300cm
Personalised Fleece Blanket
(100cm x 70cm) - Navy Blue Fleece Fabric (Personalised with Text)
FGBLA001(R100x70)FLE-BNA(P)
5060089250319
£14.99
200 g
100 x 70cm
Personalised Fleece Blanket
(100cm x 140cm) - Navy Blue Fleece Fabric (Personalised with Text)
FGBLA001(R100x140)FLE-BNA(P)
5060089250319
£24.99
404 g
140 x 100cm
Personalised Fleece Blanket
(140cm x 140cm) - Navy Blue Fleece Fabric (Personalised with Text)
FGBLA001(S140)FLE-BNA(P)
5060089250319
£29.99
567 g
140 x 140cm
Personalised Fleece Blanket
(140cm x 140cm Double Thickness) - Navy Blue Fleece Fabric (Personalised with Text)
FGBLA001(S140D)FLE-BNA(P)
5060089250319
£64.99
1,134 g
140 x 140cm
Personalised Fleece Blanket
(300cm x 300cm) - Navy Blue Fleece Fabric (Personalised with Text)
FGBLA001(S300)FLE-BNA(P)
5060089250319
£124.99
2,500 g
300 x 300cm
Personalised Fleece Blanket
(300cm x 300cm Double Thickness) - Navy Blue Fleece Fabric (Personalised with Text)
FGBLA001(S300D)FLE-BNA(P)
5060089250319
£244.99
5,000 g
300 x 300cm
Personalised Fleece Blanket
(100cm x 70cm) - Royal Blue Fleece Fabric (Personalised with Text)
FGBLA001(R100x70)FLE-BRO(P)
5060089250319
£14.99
200 g
100 x 70cm
Personalised Fleece Blanket
(100cm x 140cm) - Royal Blue Fleece Fabric (Personalised with Text)
FGBLA001(R100x140)FLE-BRO(P)
5060089250319
£24.99
404 g
140 x 100cm
Personalised Fleece Blanket
(140cm x 140cm) - Royal Blue Fleece Fabric (Personalised with Text)
FGBLA001(S140)FLE-BRO(P)
5060089250319
£29.99
567 g
140 x 140cm
Personalised Fleece Blanket
(140cm x 140cm Double Thickness) - Royal Blue Fleece Fabric (Personalised with Text)
FGBLA001(S140D)FLE-BRO(P)
5060089250319
£64.99
1,134 g
140 x 140cm
Personalised Fleece Blanket
(300cm x 300cm) - Royal Blue Fleece Fabric (Personalised with Text)
FGBLA001(S300)FLE-BRO(P)
5060089250319
£124.99
2,500 g
300 x 300cm
Personalised Fleece Blanket
(300cm x 300cm Double Thickness) - Royal Blue Fleece Fabric (Personalised with Text)
FGBLA001(S300D)FLE-BRO(P)
5060089250319
£244.99
5,000 g
300 x 300cm
Personalised Fleece Blanket
(100cm x 70cm) - Grey Fleece Fabric (Personalised with Text)
FGBLA001(R100x70)FLE-GRA(P)
5060089250319
£14.99
200 g
100 x 70cm
Personalised Fleece Blanket
(100cm x 140cm) - Grey Fleece Fabric (Personalised with Text)
FGBLA001(R100x140)FLE-GRA(P)
5060089250319
£24.99
404 g
140 x 100cm
Personalised Fleece Blanket
(140cm x 140cm) - Grey Fleece Fabric (Personalised with Text)
FGBLA001(S140)FLE-GRA(P)
5060089250319
£29.99
567 g
140 x 140cm
Personalised Fleece Blanket
(140cm x 140cm Double Thickness) - Grey Fleece Fabric (Personalised with Text)
FGBLA001(S140D)FLE-GRA(P)
5060089250319
£64.99
1,134 g
140 x 140cm
Personalised Fleece Blanket
(300cm x 300cm) - Grey Fleece Fabric (Personalised with Text)
FGBLA001(S300)FLE-GRA(P)
5060089250319
£124.99
2,500 g
300 x 300cm
Personalised Fleece Blanket
(300cm x 300cm Double Thickness) - Grey Fleece Fabric (Personalised with Text)
FGBLA001(S300D)FLE-GRA(P)
5060089250319
£244.99
5,000 g
300 x 300cm
Personalised Fleece Blanket
(100cm x 70cm) - Yellow Fleece Fabric (Personalised with Text)
FGBLA001(R100x70)FLE-YEL(P)
5060089250319
£14.99
200 g
100 x 70cm
Personalised Fleece Blanket
(100cm x 140cm) - Yellow Fleece Fabric (Personalised with Text)
FGBLA001(R100x140)FLE-YEL(P)
5060089250319
£24.99
404 g
140 x 100cm
Personalised Fleece Blanket
(140cm x 140cm) - Yellow Fleece Fabric (Personalised with Text)
FGBLA001(S140)FLE-YEL(P)
5060089250319
£29.99
567 g
140 x 140cm
Personalised Fleece Blanket
(140cm x 140cm Double Thickness) - Yellow Fleece Fabric (Personalised with Text)
FGBLA001(S140D)FLE-YEL(P)
5060089250319
£64.99
1,134 g
140 x 140cm
Personalised Fleece Blanket
(300cm x 300cm) - Yellow Fleece Fabric (Personalised with Text)
FGBLA001(S300)FLE-YEL(P)
5060089250319
£124.99
2,500 g
300 x 300cm
Personalised Fleece Blanket
(300cm x 300cm Double Thickness) - Yellow Fleece Fabric (Personalised with Text)
FGBLA001(S300D)FLE-YEL(P)
5060089250319
£244.99
5,000 g
300 x 300cm
Personalised Fleece Blanket
(100cm x 70cm) - Tartan Fleece Fabric (Personalised with Text)
FGBLA001(R100x70)FLE-TA01(P)
5060089250319
£16.99
200 g
100 x 70cm
Personalised Fleece Blanket
(100cm x 140cm) - Tartan Fleece Fabric (Personalised with Text)
FGBLA001(R100x140)FLE-TA01(P)
5060089250319
£26.99
404 g
140 x 100cm
Personalised Fleece Blanket
(140cm x 140cm) - Tartan Fleece Fabric (Personalised with Text)
FGBLA001(S140)FLE-TA01(P)
5060089250319
£31.99
567 g
140 x 140cm
Personalised Fleece Blanket
(140cm x 140cm Double Thickness) - Tartan Fleece Fabric (Personalised with Text)
FGBLA001(S140D)FLE-TA01(P)
5060089250319
£66.99
1,134 g
140 x 140cm
Personalised Fleece Blanket
(300cm x 300cm) - Tartan Fleece Fabric (Personalised with Text)
FGBLA001(S300)FLE-TA01(P)
5060089250319
£126.99
2,500 g
300 x 300cm
Personalised Fleece Blanket
(300cm x 300cm Double Thickness) - Tartan Fleece Fabric (Personalised with Text)
FGBLA001(S300D)FLE-TA01(P)
5060089250319
£246.99
5,000 g
300 x 300cm
Personalised Fleece Blanket
(100cm x 70cm) - White Fleece Fabric (Personalised with Text)
FGBLA001(R100x70)FLE-WHI(P)
5060089250319
£14.99
200 g
100 x 70cm
Personalised Fleece Blanket
(100cm x 140cm) - White Fleece Fabric (Personalised with Text)
FGBLA001(R100x140)FLE-WHI(P)
5060089250319
£24.99
404 g
140 x 100cm
Personalised Fleece Blanket
(140cm x 140cm) - White Fleece Fabric (Personalised with Text)
FGBLA001(S140)FLE-WHI(P)
5060089250319
£29.99
567 g
140 x 140cm
Personalised Fleece Blanket
(140cm x 140cm Double Thickness) - White Fleece Fabric (Personalised with Text)
FGBLA001(S140D)FLE-WHI(P)
5060089250319
£64.99
1,134 g
140 x 140cm
Personalised Fleece Blanket
(300cm x 300cm) - White Fleece Fabric (Personalised with Text)
FGBLA001(S300)FLE-WHI(P)
5060089250319
£124.99
2,500 g
300 x 300cm
Personalised Fleece Blanket
(300cm x 300cm Double Thickness) - White Fleece Fabric (Personalised with Text)
FGBLA001(S300D)FLE-WHI(P)
5060089250319
£244.99
5,000 g
300 x 300cm
Personalised Fleece Blanket
(100cm x 70cm) - Red Fleece Fabric (Personalised with Text)
FGBLA001(R100x70)FLE-RED(P)
5060089250319
£14.99
200 g
100 x 70cm
Personalised Fleece Blanket
(100cm x 140cm) - Red Fleece Fabric (Personalised with Text)
FGBLA001(R100x140)FLE-RED(P)
5060089250319
£24.99
404 g
140 x 100cm
Personalised Fleece Blanket
(140cm x 140cm) - Red Fleece Fabric (Personalised with Text)
FGBLA001(S140)FLE-RED(P)
5060089250319
£29.99
567 g
140 x 140cm
Personalised Fleece Blanket
(140cm x 140cm Double Thickness) - Red Fleece Fabric (Personalised with Text)
FGBLA001(S140D)FLE-RED(P)
5060089250319
£64.99
1,134 g
140 x 140cm
Personalised Fleece Blanket
(300cm x 300cm) - Red Fleece Fabric (Personalised with Text)
FGBLA001(S300)FLE-RED(P)
5060089250319
£124.99
2,500 g
300 x 300cm
Personalised Fleece Blanket
(300cm x 300cm Double Thickness) - Red Fleece Fabric (Personalised with Text)
FGBLA001(S300D)FLE-RED(P)
5060089250319
£244.99
5,000 g
300 x 300cm
Personalised Fleece Blanket
(100cm x 70cm) - Purple Fleece Fabric (Personalised with Text)
FGBLA001(R100x70)FLE-PUR(P)
5060089250319
£14.99
200 g
100 x 70cm
Personalised Fleece Blanket
(100cm x 140cm) - Purple Fleece Fabric (Personalised with Text)
FGBLA001(R100x140)FLE-PUR(P)
5060089250319
£24.99
404 g
140 x 100cm
Personalised Fleece Blanket
(140cm x 140cm) - Purple Fleece Fabric (Personalised with Text)
FGBLA001(S140)FLE-PUR(P)
5060089250319
£29.99
567 g
140 x 140cm
Personalised Fleece Blanket
(140cm x 140cm Double Thickness) - Purple Fleece Fabric (Personalised with Text)
FGBLA001(S140D)FLE-PUR(P)
5060089250319
£64.99
1,134 g
140 x 140cm
Personalised Fleece Blanket
(300cm x 300cm) - Purple Fleece Fabric (Personalised with Text)
FGBLA001(S300)FLE-PUR(P)
5060089250319
£124.99
2,500 g
300 x 300cm
Personalised Fleece Blanket
(300cm x 300cm Double Thickness) - Purple Fleece Fabric (Personalised with Text)
FGBLA001(S300D)FLE-PUR(P)
5060089250319
£244.99
5,000 g
300 x 300cm
Personalised Fleece Blanket
(100cm x 70cm) - Burnt Orange Fleece Fabric (Personalised with Text)
FGBLA001(R100x70)FLE-ORA(P)
5060089250319
£14.99
200 g
100 x 70cm
Personalised Fleece Blanket
(100cm x 140cm) - Burnt Orange Fleece Fabric (Personalised with Text)
FGBLA001(R100x140)FLE-ORA(P)
5060089250319
£24.99
404 g
140 x 100cm
Personalised Fleece Blanket
(140cm x 140cm) - Burnt Orange Fleece Fabric (Personalised with Text)
FGBLA001(S140)FLE-ORA(P)
5060089250319
£29.99
567 g
140 x 140cm
Personalised Fleece Blanket
(140cm x 140cm Double Thickness) - Burnt Orange Fleece Fabric (Personalised with Text)
FGBLA001(S140D)FLE-ORA(P)
5060089250319
£64.99
1,134 g
140 x 140cm
Personalised Fleece Blanket
(300cm x 300cm) - Burnt Orange Fleece Fabric (Personalised with Text)
FGBLA001(S300)FLE-ORA(P)
5060089250319
£124.99
2,500 g
300 x 300cm
Personalised Fleece Blanket
(300cm x 300cm Double Thickness) - Burnt Orange Fleece Fabric (Personalised with Text)
FGBLA001(S300D)FLE-ORA(P)
5060089250319
£244.99
5,000 g
300 x 300cm
Personalised Fleece Blanket
(100cm x 70cm) - Paws Fleece Fabric (Personalised with Text)
FGBLA001(R100x70)FLE-PW01(P)
5060089250319
£16.99
200 g
100 x 70cm
Personalised Fleece Blanket
(100cm x 140cm) - Paws Fleece Fabric (Personalised with Text)
FGBLA001(R100x140)FLE-PW01(P)
5060089250319
£26.99
404 g
140 x 100cm
Personalised Fleece Blanket
(140cm x 140cm) - Paws Fleece Fabric (Personalised with Text)
FGBLA001(S140)FLE-PW01(P)
5060089250319
£31.99
567 g
140 x 140cm
Personalised Fleece Blanket
(140cm x 140cm Double Thickness) - Paws Fleece Fabric (Personalised with Text)
FGBLA001(S140D)FLE-PW01(P)
5060089250319
£66.99
1,134 g
140 x 140cm
Personalised Fleece Blanket
(300cm x 300cm) - Paws Fleece Fabric (Personalised with Text)
FGBLA001(S300)FLE-PW01(P)
5060089250319
£126.99
2,500 g
300 x 300cm
Personalised Fleece Blanket
(300cm x 300cm Double Thickness) - Paws Fleece Fabric (Personalised with Text)
FGBLA001(S300D)FLE-PW01(P)
5060089250319
£246.99
5,000 g
300 x 300cm
Personalised Fleece Blanket
(100cm x 70cm) - Hot Pink (Fuchsia) Fleece Fabric (Personalised with Text)
FGBLA001(R100x70)FLE-PFU(P)
5060089250319
£14.99
200 g
100 x 70cm
Personalised Fleece Blanket
(100cm x 140cm) - Hot Pink (Fuchsia) Fleece Fabric (Personalised with Text)
FGBLA001(R100x140)FLE-PFU(P)
5060089250319
£24.99
404 g
140 x 100cm
Personalised Fleece Blanket
(140cm x 140cm) - Hot Pink (Fuchsia) Fleece Fabric (Personalised with Text)
FGBLA001(S140)FLE-PFU(P)
5060089250319
£29.99
567 g
140 x 140cm
Personalised Fleece Blanket
(140cm x 140cm Double Thickness) - Hot Pink (Fuchsia) Fleece Fabric (Personalised with Text)
FGBLA001(S140D)FLE-PFU(P)
5060089250319
£64.99
1,134 g
140 x 140cm
Personalised Fleece Blanket
(300cm x 300cm) - Hot Pink (Fuchsia) Fleece Fabric (Personalised with Text)
FGBLA001(S300)FLE-PFU(P)
5060089250319
£124.99
2,500 g
300 x 300cm
Personalised Fleece Blanket
(300cm x 300cm Double Thickness) - Hot Pink (Fuchsia) Fleece Fabric (Personalised with Text)
FGBLA001(S300D)FLE-PFU(P)
5060089250319
£244.99
5,000 g
300 x 300cm
Personalised Fleece Blanket
(200cm x 140cm) - Tartan Fleece Fabric (Personalised with Text)
FGBLA001(R200x140)FLE-TA01(P)
5060089250319
£46.99
808 g
140 x 200cm
Personalised Fleece Blanket
(100cm x 70cm Double Thickness) - Tartan Fleece Fabric (Personalised with Text)
FGBLA001(R100x70D)FLE-TA01(P)
5060089250319
£26.99
404 g
100 x 70cm
Personalised Fleece Blanket
(100cm x 140cm Double Thickness) - Tartan Fleece Fabric (Personalised with Text)
FGBLA001(R100x140D)FLE-TA01(P)
5060089250319
£46.99
820 g
100 x 140cm
Personalised Fleece Blanket
(200cm x 140cm Double Thickness) - Tartan Fleece Fabric (Personalised with Text)
FGBLA001(R200x140D)FLE-TA01(P)
5060089250319
£81.99
1,616 g
140 x 200cm
Personalised Fleece Blanket
(200cm x 140cm) - Paws Fleece Fabric (Personalised with Text)
FGBLA001(R200x140)FLE-PW01(P)
5060089250319
£46.99
808 g
140 x 200cm
Personalised Fleece Blanket
(100cm x 70cm Double Thickness) - Paws Fleece Fabric (Personalised with Text)
FGBLA001(R100x70D)FLE-PW01(P)
5060089250319
£26.99
404 g
100 x 70cm
Personalised Fleece Blanket
(100cm x 140cm Double Thickness) - Paws Fleece Fabric (Personalised with Text)
FGBLA001(R100x140D)FLE-PW01(P)
5060089250319
£46.99
820 g
100 x 140cm
Personalised Fleece Blanket
(200cm x 140cm Double Thickness) - Paws Fleece Fabric (Personalised with Text)
FGBLA001(R200x140D)FLE-PW01(P)
5060089250319
£81.99
1,616 g
140 x 200cm
Personalised Fleece Blanket
(200cm x 140cm) - Black Fleece Fabric (Personalised with Text)
FGBLA001(R200x140)FLE-BLA(P)
5060089250319
£44.99
808 g
140 x 200cm
Personalised Fleece Blanket
(100cm x 70cm Double Thickness) - Black Fleece Fabric (Personalised with Text)
FGBLA001(R100x70D)FLE-BLA(P)
5060089250319
£24.99
404 g
100 x 70cm
Personalised Fleece Blanket
(100cm x 140cm Double Thickness) - Black Fleece Fabric (Personalised with Text)
FGBLA001(R100x140D)FLE-BLA(P)
5060089250319
£44.99
820 g
100 x 140cm
Personalised Fleece Blanket
(200cm x 140cm Double Thickness) - Black Fleece Fabric (Personalised with Text)
FGBLA001(R200x140D)FLE-BLA(P)
5060089250319
£79.99
1,616 g
140 x 200cm
Personalised Fleece Blanket
(200cm x 140cm) - Grey Fleece Fabric (Personalised with Text)
FGBLA001(R200x140)FLE-GRA(P)
5060089250319
£44.99
808 g
140 x 200cm
Personalised Fleece Blanket
(100cm x 70cm Double Thickness) - Grey Fleece Fabric (Personalised with Text)
FGBLA001(R100x70D)FLE-GRA(P)
5060089250319
£24.99
404 g
100 x 70cm
Personalised Fleece Blanket
(100cm x 140cm Double Thickness) - Grey Fleece Fabric (Personalised with Text)
FGBLA001(R100x140D)FLE-GRA(P)
5060089250319
£44.99
820 g
100 x 140cm
Personalised Fleece Blanket
(200cm x 140cm Double Thickness) - Grey Fleece Fabric (Personalised with Text)
FGBLA001(R200x140D)FLE-GRA(P)
5060089250319
£79.99
1,616 g
140 x 200cm
Personalised Fleece Blanket
(200cm x 140cm) - Navy Blue Fleece Fabric (Personalised with Text)
FGBLA001(R200x140)FLE-BNA(P)
5060089250319
£44.99
808 g
140 x 200cm
Personalised Fleece Blanket
(100cm x 70cm Double Thickness) - Navy Blue Fleece Fabric (Personalised with Text)
FGBLA001(R100x70D)FLE-BNA(P)
5060089250319
£24.99
404 g
100 x 70cm
Personalised Fleece Blanket
(100cm x 140cm Double Thickness) - Navy Blue Fleece Fabric (Personalised with Text)
FGBLA001(R100x140D)FLE-BNA(P)
5060089250319
£44.99
820 g
100 x 140cm
Personalised Fleece Blanket
(200cm x 140cm Double Thickness) - Navy Blue Fleece Fabric (Personalised with Text)
FGBLA001(R200x140D)FLE-BNA(P)
5060089250319
£79.99
1,616 g
140 x 200cm
Personalised Fleece Blanket
(200cm x 140cm) - Burnt Orange Fleece Fabric (Personalised with Text)
FGBLA001(R200x140)FLE-ORA(P)
5060089250319
£44.99
808 g
140 x 200cm
Personalised Fleece Blanket
(100cm x 70cm Double Thickness) - Burnt Orange Fleece Fabric (Personalised with Text)
FGBLA001(R100x70D)FLE-ORA(P)
5060089250319
£24.99
404 g
100 x 70cm
Personalised Fleece Blanket
(100cm x 140cm Double Thickness) - Burnt Orange Fleece Fabric (Personalised with Text)
FGBLA001(R100x140D)FLE-ORA(P)
5060089250319
£44.99
820 g
100 x 140cm
Personalised Fleece Blanket
(200cm x 140cm Double Thickness) - Burnt Orange Fleece Fabric (Personalised with Text)
FGBLA001(R200x140D)FLE-ORA(P)
5060089250319
£79.99
1,616 g
140 x 200cm
Personalised Fleece Blanket
(200cm x 140cm) - Hot Pink (Fuchsia) Fleece Fabric (Personalised with Text)
FGBLA001(R200x140)FLE-PFU(P)
5060089250319
£44.99
808 g
140 x 200cm
Personalised Fleece Blanket
(100cm x 70cm Double Thickness) - Hot Pink (Fuchsia) Fleece Fabric (Personalised with Text)
FGBLA001(R100x70D)FLE-PFU(P)
5060089250319
£24.99
404 g
100 x 70cm
Personalised Fleece Blanket
(100cm x 140cm Double Thickness) - Hot Pink (Fuchsia) Fleece Fabric (Personalised with Text)
FGBLA001(R100x140D)FLE-PFU(P)
5060089250319
£44.99
820 g
100 x 140cm
Personalised Fleece Blanket
(200cm x 140cm Double Thickness) - Hot Pink (Fuchsia) Fleece Fabric (Personalised with Text)
FGBLA001(R200x140D)FLE-PFU(P)
5060089250319
£79.99
1,616 g
140 x 200cm
Personalised Fleece Blanket
(200cm x 140cm) - Purple Fleece Fabric (Personalised with Text)
FGBLA001(R200x140)FLE-PUR(P)
5060089250319
£44.99
808 g
140 x 200cm
Personalised Fleece Blanket
(100cm x 70cm Double Thickness) - Purple Fleece Fabric (Personalised with Text)
FGBLA001(R100x70D)FLE-PUR(P)
5060089250319
£24.99
404 g
100 x 70cm
Personalised Fleece Blanket
(100cm x 140cm Double Thickness) - Purple Fleece Fabric (Personalised with Text)
FGBLA001(R100x140D)FLE-PUR(P)
5060089250319
£44.99
820 g
100 x 140cm
Personalised Fleece Blanket
(200cm x 140cm Double Thickness) - Purple Fleece Fabric (Personalised with Text)
FGBLA001(R200x140D)FLE-PUR(P)
5060089250319
£79.99
1,616 g
140 x 200cm
Personalised Fleece Blanket
(200cm x 140cm) - Red Fleece Fabric (Personalised with Text)
FGBLA001(R200x140)FLE-RED(P)
5060089250319
£44.99
808 g
140 x 200cm
Personalised Fleece Blanket
(100cm x 70cm Double Thickness) - Red Fleece Fabric (Personalised with Text)
FGBLA001(R100x70D)FLE-RED(P)
5060089250319
£24.99
404 g
100 x 70cm
Personalised Fleece Blanket
(100cm x 140cm Double Thickness) - Red Fleece Fabric (Personalised with Text)
FGBLA001(R100x140D)FLE-RED(P)
5060089250319
£44.99
820 g
100 x 140cm
Personalised Fleece Blanket
(200cm x 140cm Double Thickness) - Red Fleece Fabric (Personalised with Text)
FGBLA001(R200x140D)FLE-RED(P)
5060089250319
£79.99
1,616 g
140 x 200cm
Personalised Fleece Blanket
(200cm x 140cm) - Royal Blue Fleece Fabric (Personalised with Text)
FGBLA001(R200x140)FLE-BRO(P)
5060089250319
£44.99
808 g
140 x 200cm
Personalised Fleece Blanket
(100cm x 70cm Double Thickness) - Royal Blue Fleece Fabric (Personalised with Text)
FGBLA001(R100x70D)FLE-BRO(P)
5060089250319
£24.99
404 g
100 x 70cm
Personalised Fleece Blanket
(100cm x 140cm Double Thickness) - Royal Blue Fleece Fabric (Personalised with Text)
FGBLA001(R100x140D)FLE-BRO(P)
5060089250319
£44.99
820 g
100 x 140cm
Personalised Fleece Blanket
(200cm x 140cm Double Thickness) - Royal Blue Fleece Fabric (Personalised with Text)
FGBLA001(R200x140D)FLE-BRO(P)
5060089250319
£79.99
1,616 g
140 x 200cm
Personalised Fleece Blanket
(200cm x 140cm) - White Fleece Fabric (Personalised with Text)
FGBLA001(R200x140)FLE-WHI(P)
5060089250319
£44.99
808 g
140 x 200cm
Personalised Fleece Blanket
(100cm x 70cm Double Thickness) - White Fleece Fabric (Personalised with Text)
FGBLA001(R100x70D)FLE-WHI(P)
5060089250319
£24.99
404 g
100 x 70cm
Personalised Fleece Blanket
(100cm x 140cm Double Thickness) - White Fleece Fabric (Personalised with Text)
FGBLA001(R100x140D)FLE-WHI(P)
5060089250319
£44.99
820 g
100 x 140cm
Personalised Fleece Blanket
(200cm x 140cm Double Thickness) - White Fleece Fabric (Personalised with Text)
FGBLA001(R200x140D)FLE-WHI(P)
5060089250319
£79.99
1,616 g
140 x 200cm
Personalised Fleece Blanket
(200cm x 140cm) - Yellow Fleece Fabric (Personalised with Text)
FGBLA001(R200x140)FLE-YEL(P)
5060089250319
£44.99
808 g
140 x 200cm
Personalised Fleece Blanket
(100cm x 70cm Double Thickness) - Yellow Fleece Fabric (Personalised with Text)
FGBLA001(R100x70D)FLE-YEL(P)
5060089250319
£24.99
404 g
100 x 70cm
Personalised Fleece Blanket
(100cm x 140cm Double Thickness) - Yellow Fleece Fabric (Personalised with Text)
FGBLA001(R100x140D)FLE-YEL(P)
5060089250319
£44.99
820 g
100 x 140cm
Personalised Fleece Blanket
(200cm x 140cm Double Thickness) - Yellow Fleece Fabric (Personalised with Text)
FGBLA001(R200x140D)FLE-YEL(P)
5060089250319
£79.99
1,616 g
140 x 200cm
Personalised Fleece Blanket
(70cm x 70cm) - Purple Fleece Fabric (Personalised with Text)
FGBLA001(S70)FLE-PUR(P)
5060089250319
£12.99
132 g
70 x 70cm
Personalised Fleece Blanket
(70cm x 70cm Double Thickness) - Purple Fleece Fabric (Personalised with Text)
FGBLA001(S70D)FLE-PUR(P)
5056656311798
£19.99
264 g
70 x 70cm
Personalised Fleece Blanket
(70cm x 70cm) - Grey Fleece Fabric (Personalised with Text)
FGBLA001(S70)FLE-GRA(P)
5056656311828
£12.99
132 g
70 x 70cm
Personalised Fleece Blanket
(70cm x 70cm Double Thickness) - Grey Fleece Fabric (Personalised with Text)
FGBLA001(S70D)FLE-GRA(P)
5056656311613
£19.99
264 g
70 x 70cm
Personalised Fleece Blanket
(70cm x 70cm) - Navy Blue Fleece Fabric (Personalised with Text)
FGBLA001(S70)FLE-BNA(P)
5056656311637
£12.99
132 g
70 x 70cm
Personalised Fleece Blanket
(70cm x 70cm Double Thickness) - Navy Blue Fleece Fabric (Personalised with Text)
FGBLA001(S70D)FLE-BNA(P)
5056656311651
£19.99
264 g
70 x 70cm
Personalised Fleece Blanket
(70cm x 70cm) - Burnt Orange Fleece Fabric (Personalised with Text)
FGBLA001(S70)FLE-ORA(P)
5056656311675
£12.99
132 g
70 x 70cm
Personalised Fleece Blanket
(70cm x 70cm Double Thickness) - Burnt Orange Fleece Fabric (Personalised with Text)
FGBLA001(S70D)FLE-ORA(P)
5056656311699
£19.99
264 g
70 x 70cm
Personalised Fleece Blanket
(70cm x 70cm) - Hot Pink (Fuchsia) Fleece Fabric (Personalised with Text)
FGBLA001(S70)FLE-PFU(P)
5056656311712
£12.99
132 g
70 x 70cm
Personalised Fleece Blanket
(70cm x 70cm Double Thickness) - Hot Pink (Fuchsia) Fleece Fabric (Personalised with Text)
FGBLA001(S70D)FLE-PFU(P)
5056656311736
£19.99
264 g
70 x 70cm
Personalised Fleece Blanket
(70cm x 70cm) - Red Fleece Fabric (Personalised with Text)
FGBLA001(S70)FLE-RED(P)
5056656311750
£12.99
132 g
70 x 70cm
Personalised Fleece Blanket
(70cm x 70cm Double Thickness) - Red Fleece Fabric (Personalised with Text)
FGBLA001(S70D)FLE-RED(P)
5056656311774
£19.99
264 g
70 x 70cm
Personalised Fleece Blanket
(70cm x 70cm) - Royal Blue Fleece Fabric (Personalised with Text)
FGBLA001(S70)FLE-BRO(P)
5056656340835
£12.99
132 g
70 x 70cm
Personalised Fleece Blanket
(70cm x 70cm Double Thickness) - Royal Blue Fleece Fabric (Personalised with Text)
FGBLA001(S70D)FLE-BRO(P)
5056656311606
£19.99
264 g
70 x 70cm
Personalised Fleece Blanket
(70cm x 70cm) - White Fleece Fabric (Personalised with Text)
FGBLA001(S70)FLE-WHI(P)
5056656311620
£12.99
132 g
70 x 70cm
Personalised Fleece Blanket
(70cm x 70cm Double Thickness) - White Fleece Fabric (Personalised with Text)
FGBLA001(S70D)FLE-WHI(P)
5056656311644
£19.99
264 g
70 x 70cm
Personalised Fleece Blanket
(70cm x 70cm) - Black Fleece Fabric (Personalised with Text)
FGBLA001(S70)FLE-BLA(P)
5056656311668
£12.99
132 g
70 x 70cm
Personalised Fleece Blanket
(70cm x 70cm Double Thickness) - Black Fleece Fabric (Personalised with Text)
FGBLA001(S70D)FLE-BLA(P)
5056656311682
£19.99
264 g
70 x 70cm
Personalised Fleece Blanket
(70cm x 70cm) - Yellow Fleece Fabric (Personalised with Text)
FGBLA001(S70)FLE-YEL(P)
5056656311705
£12.99
132 g
70 x 70cm
Personalised Fleece Blanket
(70cm x 70cm Double Thickness) - Yellow Fleece Fabric (Personalised with Text)
FGBLA001(S70D)FLE-YEL(P)
5056656311729
£19.99
264 g
70 x 70cm
Personalised Fleece Blanket
(70cm x 70cm) - Paws Fleece Fabric (Personalised with Text)
FGBLA001(S70)FLE-PW01(P)
5056656311743
£14.99
132 g
70 x 70cm
Personalised Fleece Blanket
(70cm x 70cm Double Thickness) - Paws Fleece Fabric (Personalised with Text)
FGBLA001(S70D)FLE-PW01(P)
5056656311767
£21.99
264 g
70 x 70cm
Personalised Fleece Blanket
(70cm x 70cm) - Tartan Fleece Fabric (Personalised with Text)
FGBLA001(S70)FLE-TA01(P)
5056656311781
£14.99
132 g
70 x 70cm
Personalised Fleece Blanket
(70cm x 70cm Double Thickness) - Tartan Fleece Fabric (Personalised with Text)
FGBLA001(S70D)FLE-TA01(P)
5056656311811
£21.99
264 g
70 x 70cm
Personalised Fleece Blanket