2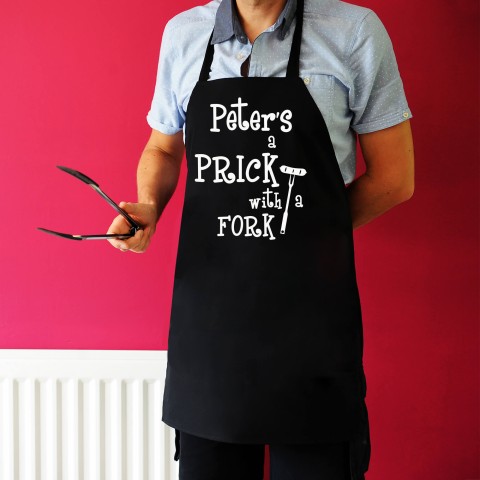 Premium Quality Funny Aprons - Made in the UK
If you're looking for a hilarious and unique gift idea, look no further than our printed Funny Aprons. We've created a range of stunning premium quality aprons featuring innuendo-filled slogans that are perfect for cooking, baking and BBQs. As a British manufacturer of personalised gift aprons, we take pride in offering comprehensive customisation options, allowing you to create something truly special.
Funny aprons from Happy Snap Gifts allow you to inject a little bit of personality into your gift ideas. Anyone with a reasonable sense of humour is sure to find our slogan aprons absolutely hilarious. It's important to note that our novelty aprons are not cheap throwaways, but super robust premium quality aprons made to order in our UK factory. Each printed apron features a handy dual compartment pocket for easy storage of your essentials.
Please click here to see the full range of UK-made, premium quality personalised aprons from Happy Snap Gifts.