2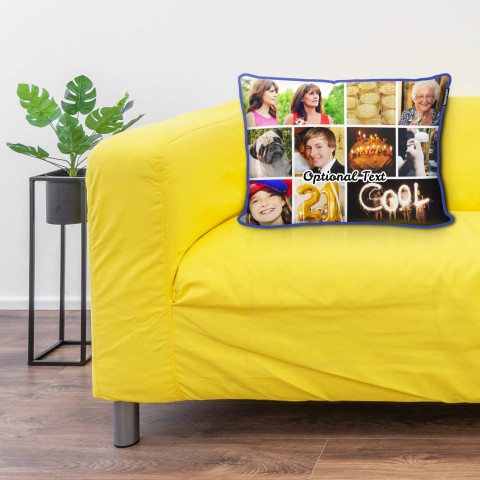 Mega Montage Photo Cushion
Our customers have been asking for a larger photo montage cushion for the last few months and we are pleased to introduce the Mega Montage Photo Cushion. This photo cushion is a supersize version of our popular 36cm Montage Cushion where you can choose from one of six exclusive designs and have your favourite collection of photographs printed onto this photo gift.
Designed and manufactured in our Lancashire factory, the Mega Montage Photo Cushion is the perfect gift for a special birthday or anniversary and will really show just how much you care. Create a picture pillow that is truly unique to you and your special someone with our extensive range of fabric options, colours choices and optional Provence Lavender.
As a manufacturer of stunning bespoke photo gifts, we're forever in search of ways of improving the quality of our products. The Mega Montage Photo Cushion is a culmination of everything we as a company have learned, a product that will not only meet your expectations, but will go above and beyond to surpass them.